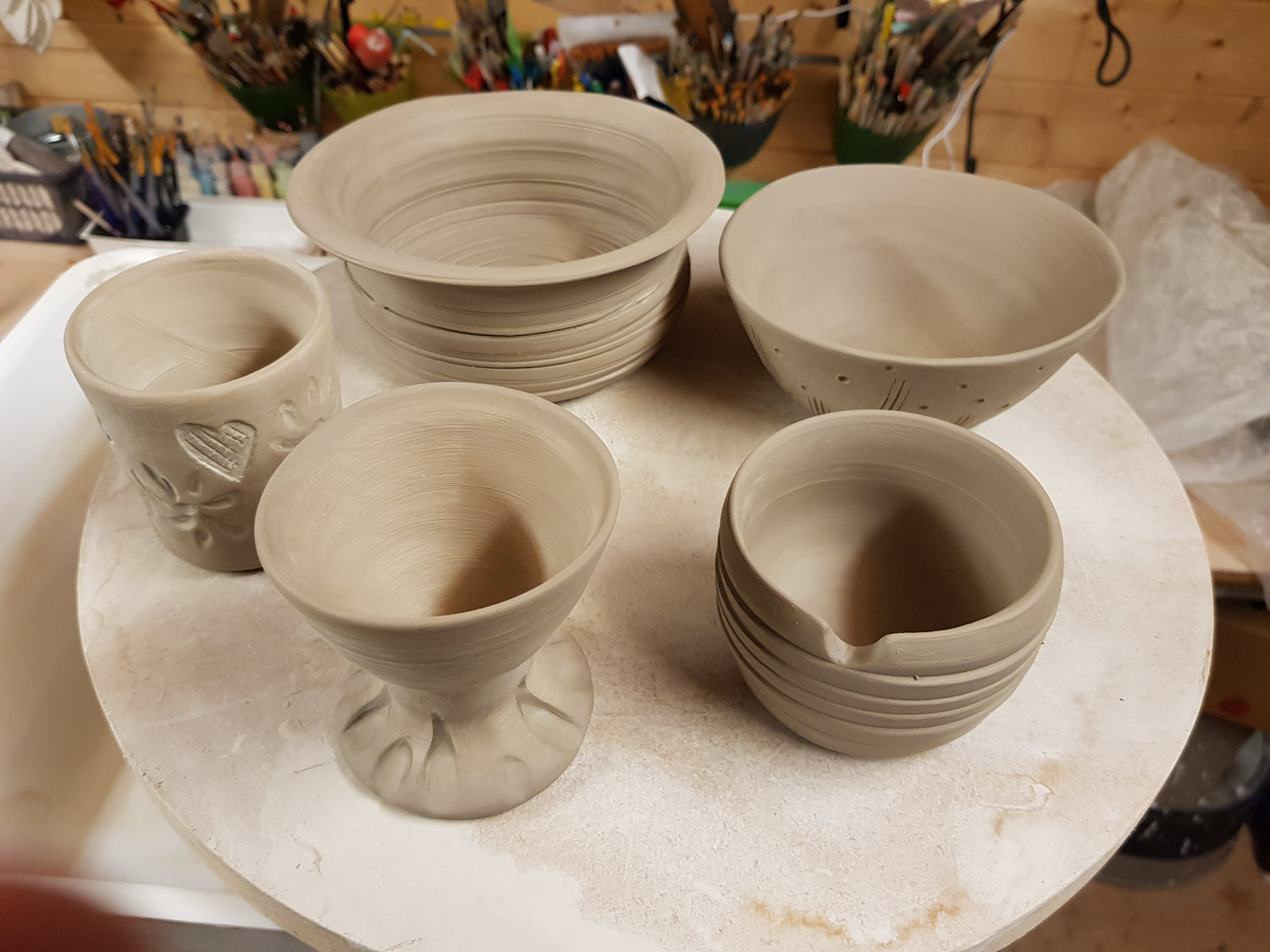 Pottery Painting
We provide a wide range of pottery painting kits, allowing you to get creative in the comfort of your own home. Simply order and pick up form the studio and then return your masterpiece for firing within 3 days.
Subscribe to our newsletter to be the first to know about NEW group sessions and future events.
Treasured Prints
Children's footprints set in clay serve as precious keepsakes, preserving those precious moments of innocence and growth. Our imprints in soft clay capture the delicate curvature of a child's feet, freezing in time the boundless curiosity and wonder that defines childhood. These tiny, unique pressings are more than just impressions, they encapsulate a profound connection between parent and baby and offer a lasting keepsake for the whole family.
Studio Workshops
Beginners wheel sessions
Floral Acrylic workshops
Floral Watercolour workshops
Imprint flower tiles
Clay jewellery making
Clay workshops
WORKSHOPS
Testimonials
"You were absolute super stars with Georgia's footprints and designing her christening thank you gift. You couldn't have been more helpful and very patient & gentle with the babies, thank you, thank you, thank you!" 

A. Georgie ,Surrey

"Thank you again for such a brilliant fun morning , we loved every second and haven`t stopped talking about it to our friends. My partner and I went on a pottery starter course , had an amazing time, with so many laughs. If you want a great day out look no further"

"Great for de-stressing and helping my anxiety. I am chilled out while painting and made my friends great Christmas presents, thank you for your advice and support Mandy I feel so much better today"

Karen xx West Sussex